The Weight We Carry
is one of the explorations of our ongoing research about menstruation. It is a sculpture that tells the collective memories and sensory experience of having a period. Drawing upon the research about menstruation, identity forming and personal narratives in the context of patriarchy, late-capitalism and deep-rooted misogynistic culture in East Asia, it confronts the tension between societal expectations of productive body, fertile body and personal's needs to care for a body.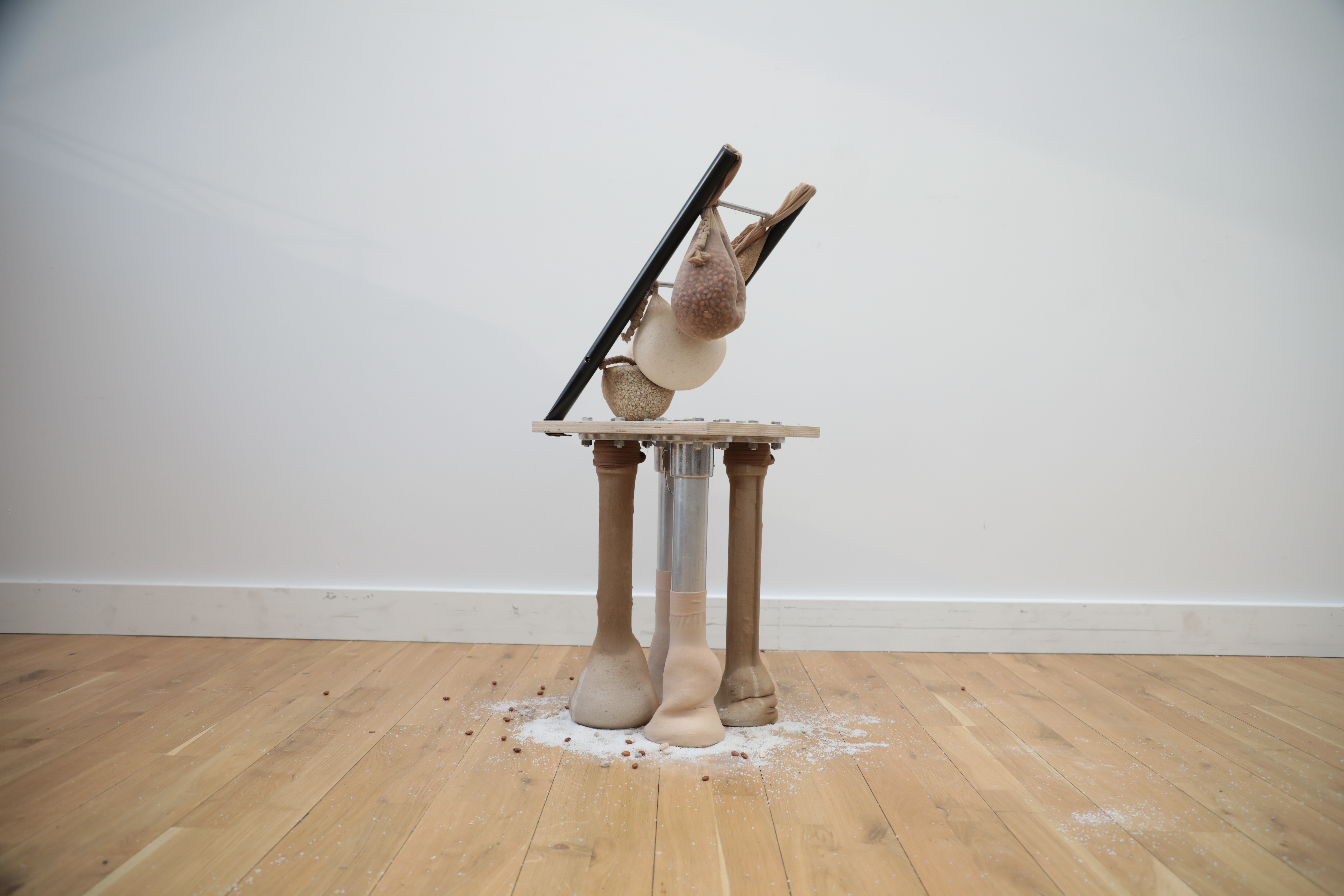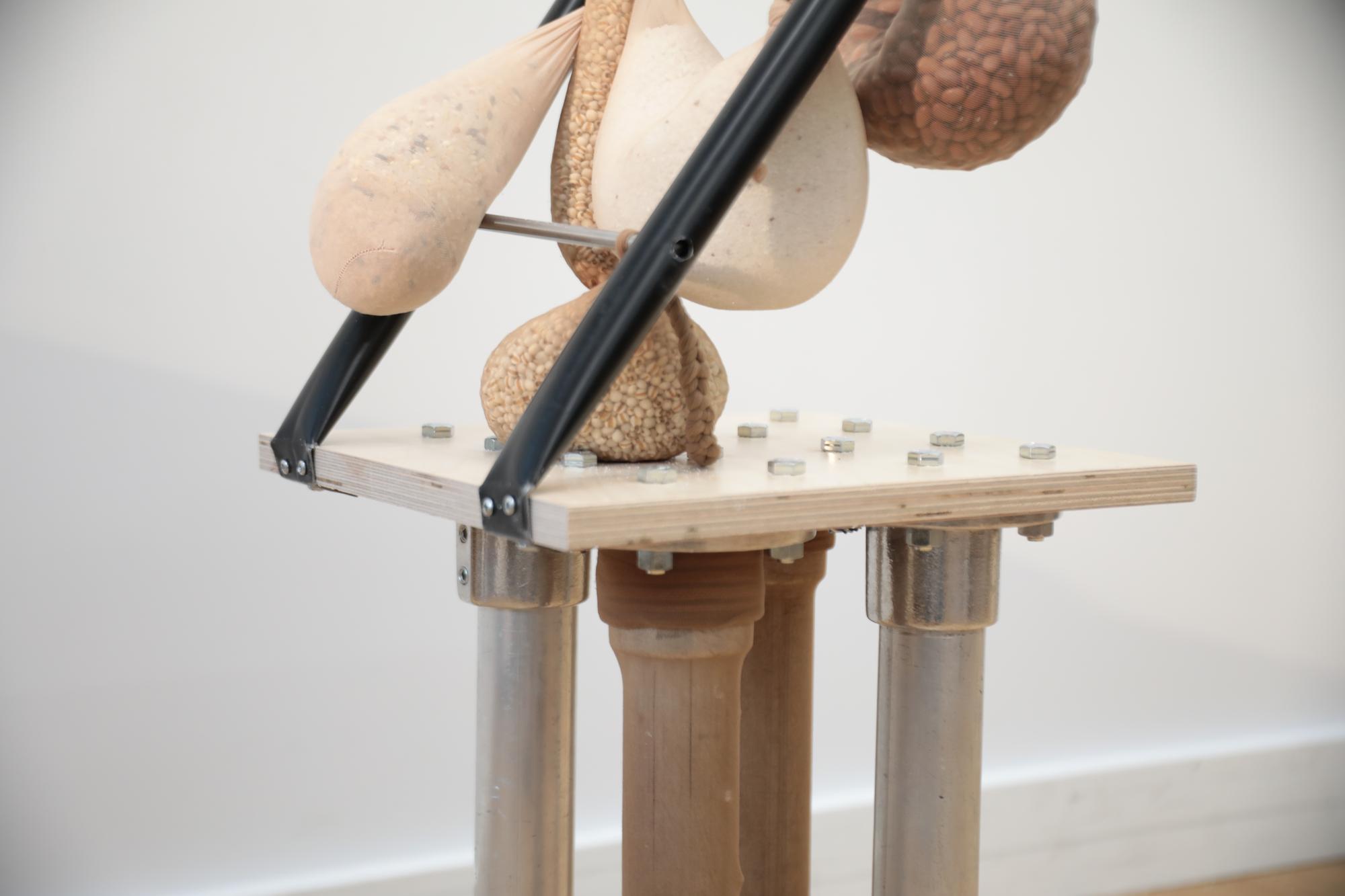 We started this project in a chat to recall our personal memories of having a period, thinking about what this monthly ritual means to us and how it has shaped us as individuals. Each of us then wrote a memo about our memories related menstruation since the first time we ever experienced it. Through writing and reflection, we uncovered how the experience of having periods has influenced us in so many ways that we've never thought about. It was such a healing process and unexpected exploration of our emotions and perceptions surrounding growth memories, self-identify, and gender perspective. This process also allows us to realize the far-reaching impact of the patriarchal and deeply rooted misogynistic culture prevalent in East Asia. We hope to hear from more memories, stories about menstruation --- the bodily experience that always perceived to be inconvenient, unproductive, and not important to be discussed (not to mention that menstruation has been stigmatized for a long time).
---
Showing at NYU ITP Camp Show (June 2023)
We invited people to sit on the chair and share their own sensory experience of menstruation. We are interested in exploring forms of resilience against institution's macro-narrative imposed on women and seeking creative ways of building personal narrative, identity and community.
We are currently creating a zine based on all experience and stories we collected from participants.
Sculpture made with wood, found steel, stockings, beans, rice, sand
H 37' x W 11.5 ' x D 12.5'
Collaborating with
Huiyi Chen
Special thanks to Phil Caridi & Luke Bunn for fabrication support!
Started in June 2023. Working in progress!